AB2K part of the Quattro Group
One of Scotland's biggest plant names, renowned for providing a huge variety of heavy plant and equipment from the highlands to the islands.
As a leading contractor in the civil engineering, ports, quarrying, rail and energy sectors, AB2K operates six distinct trading divisions – the general plant division, the crane division, the rail division, the crushing and earthworks division and the sweeper division.
Each sector of the organisation is staffed by a knowledgeable and highly trained team, enabling AB2K to provide not only the very best plant solutions, but also highly tailored advice and knowledge, whatever the requirement. Regional depots located in Cambuslang, Aberdeen and Inverness give the AB2K team a wide geographical reach.
Having recently become part of the Quattro Group, AB2K continues to build on the group's principles of safety and reliability. The substantial fleet is under an ongoing modernisation programme to guarantee that the plant that reaches arrives on site continues to exceeding the needs of our customer.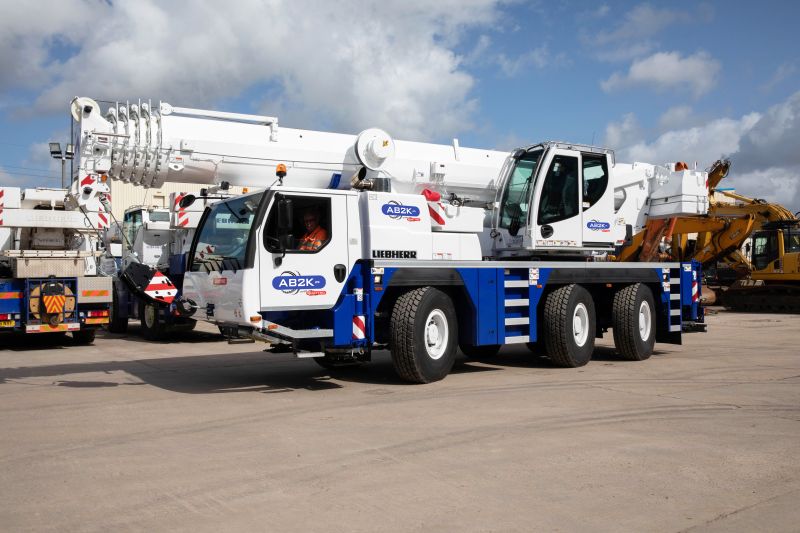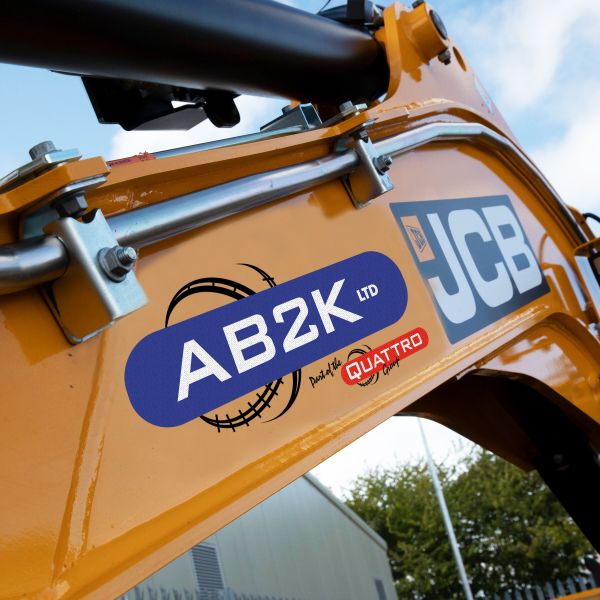 The AB2K crane division can really help you get your project off the ground. An extensive fleet ranging from compact 35T cranes all the way up to 120T means that no job is too heavy for AB2K! The test weight hire division also holds 300T of calibrated test weights, ranging from 25kg to 7T for use in load testing.
Home to one of Scotland's largest selection of plant for hire, AB2K provides the perfect plant solution for all of your hire needs. The extensive catalogue is tailored to the ever-changing requirements of the civil engineering industry with safety, productivity and efficiency always the top priorities.
AB2K's sweeper division, operating across Scotland, provides a fleet of truck-mounted sweeper to a variety of civil engineering contractors, local authorities and highway/earthworks contractors.
Training - AB2T
With a huge variety of courses designed to deliver skills, knowledge and hands-on experience, the Quattro Occupational Training Academy (QOTA) provides training and assessment from a state-of-the-art training centres, with knowledgeable staff provide ongoing support and assistance pre and post course completion.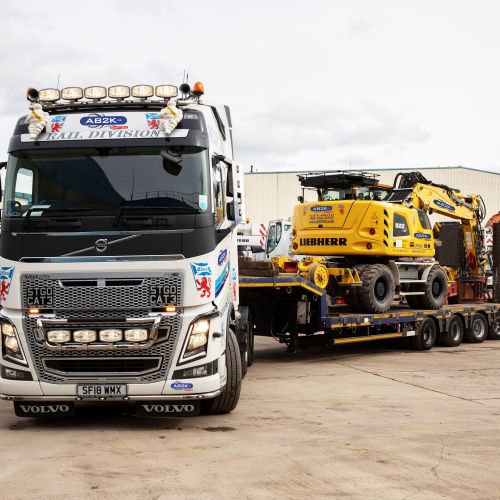 Established in 1995, 2020 sees AB2K turning 25 – and it's been a busy quarter of a century!
Incorporated in 1995 as AB2000

Acquired the specialised rail plant assets of G Plant Rail Ltd, bolstering the rail division in 2002

In 2005 acquired the plant hire division of MB Engineering, a subsidiary of Motherwell Bridge, bringing a varied fleet of all-terrain and city cranes ranging from 35 to 200 tonnes.

The organisation spread into the Northeast of Scotland, with the acquisition of Aberdeen-based Ellon Plant Hire Ltd in 2014

Acquired Phoenix Marine and Phoenix Weights in 2014, Scotland's largest hirer of steel calibrated test weights and cradles.

In 2014, AB2000 was awarded Scottish Business Insider's fastest growing SME award

In 2015 was ranked the 2nd most successful SME in Scotland
By 2018, the organisation had become Scotland's largest privately-owned hirer of operated plant and equipment, with a turnover of approximately £30 million.
It was acquired by the Quattro Group in June 2018, adding to the extensive existing plant portfolio. The Quattro Group's existing Scottish depots continue to offer additional support to the busy AB2K team.
The group are moving forwards into AB2K's next quarter of a century with an exciting future planned – watch this space!