AB2K at Rail North of the Border 2020
Published Date: 05/02/2020
---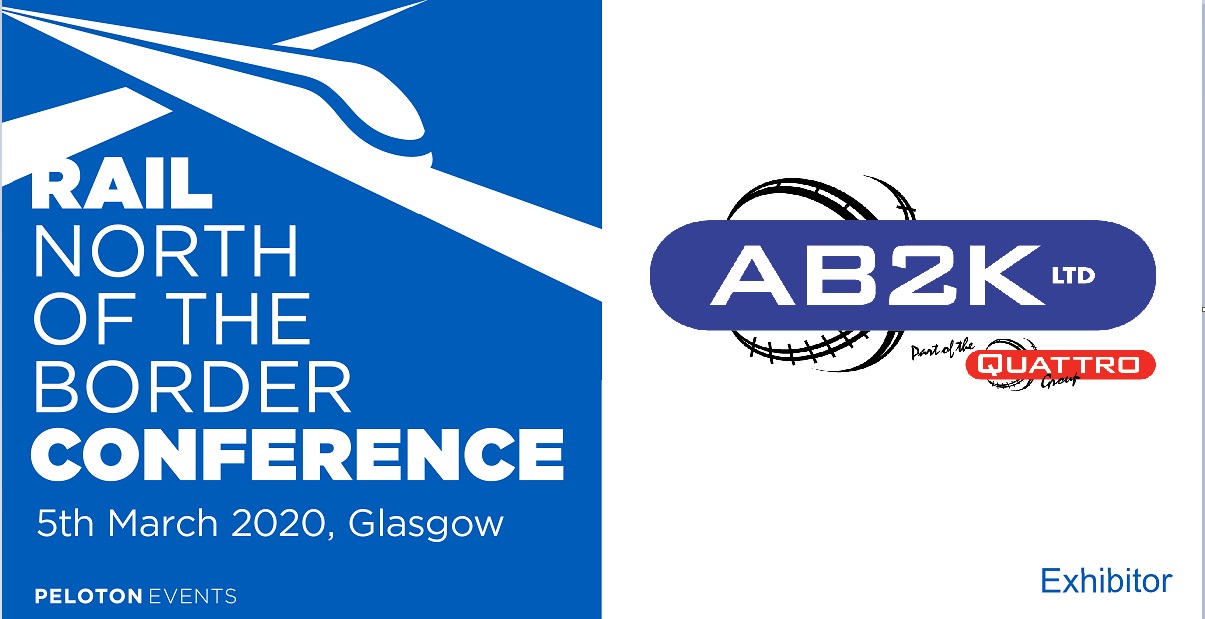 We're delighted to announce that the AB2K team will be attending Rail North of the Border on March 5th.
The event, which is to be held at the Radisson Blu hotel in Glasgow, is a great opportunity for our rail team to connect with our customers and friends from across Scotland, and continue the ongoing discussion into the delivery of Scotland's rail projects.
The event is designed to examine the key objectives of CP6, and offers a great opportunity to talk through our market, and catch up!
We hope to see you there!