Delivering a polished truck-mounted sweeper hire service
AB2K's sweeper division is cleaning up sites across Scotland, and our environmental solutions makes cleaning up a breeze.
Providing a fleet of truck-mounted sweepers to a variety of civil engineering contractors, local authorities and highway/earthworks contractors, the sweeper team believe a clean site is a safe site, and can offer a variety of options to suit any requirement.
The knowledgeable team understand that sweeper needs are not always easy to schedule, and are on hand 24/7 to manage last minute requirements, and offer support and assistance. AB2K's round-the-clock services helps ensure that you can always deliver a clean and safe environment, whatever the situation throws at you!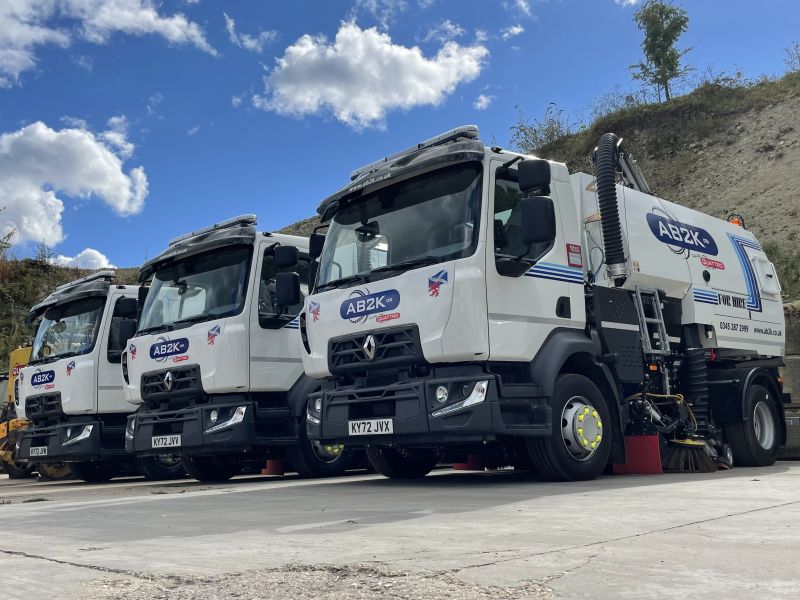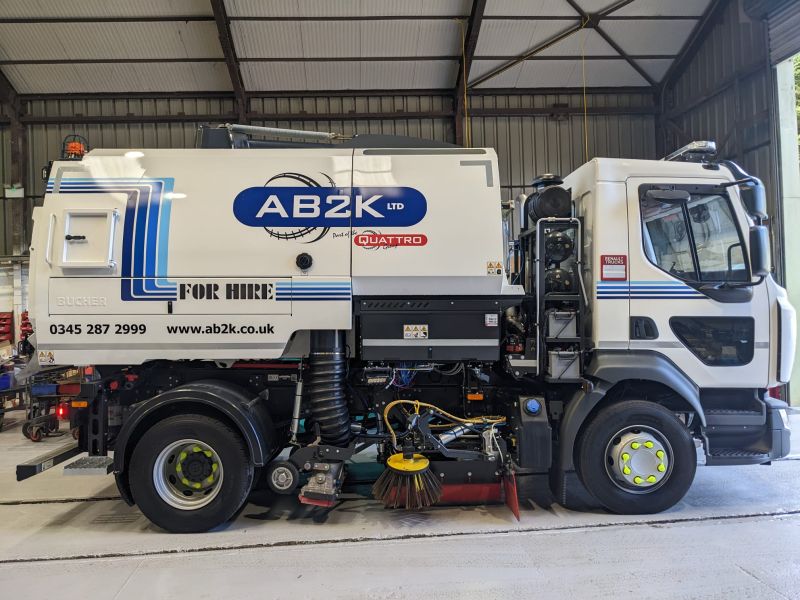 Regularly updated, the AB2K sweeper fleet provides adaptable solutions for all environmental sweeper hire needs.
Please view our full selection of the environmental sweeper fleet or contact the sweeper team for further information.