From Tank Commander to Trainer: The Remarkable Story of Jim D'Arcy
Published Date: 22/06/2023
---
Born in the Gorbals of Glasgow, sixty-seven year old Jim D'Arcy may describe himself as a 'typical boy, well behaved, with a basic level of education', but from humble beginnings evolved a remarkable teacher, now working as a trainer and mentor at the newly established AB2T Academy.
Jim left school at fifteen and went on to do a series of jobs. Firstly, he worked in a shop selling and repairing golf clubs and sportswear and it was there he discovered his love of talking to people and began to hone a skill in clear communication.
Jim tried his hand at being an apprentice electrician and an engineer's assistant. He then worked as a banksman on the building of the M8 motorway, directing heavy plant traffic across roads.
Jim had a great admiration for his father, who was a machineman that worked on crawler cranes and face shovels as a tunneller. Teen Jim would go to watch his dad at work on building sites and sometimes his dad would let him inside to explore. He watched as explosives were used down near Barlinnie, tunnelling into sewers and blasting bits of rock. He was keen to join a group of tunnellers who were heading down to build the tunnels for what was to become the Channel Tunnel, however, at just under eighteen, his father wouldn't sign permission.
'I wanted to drive machines. All types of big machinery fascinated me. I really fancied the heavy tunnelling, but my father said no, as too many died young, and he saw too much tragedy in his work at the Hydro Dams.'
With his ultimate goal to be a tunneller dashed for good reason, Jim searched for a new direction, and found it in the town centre of Glasgow.
'I was walking down to Queen Street one day and saw the Army were recruiting. I signed up. I was gone within 2 days after my 18th birthday to Catterick Garrison. It was 1974.'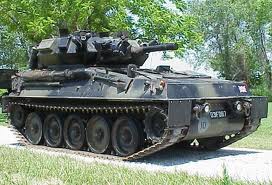 'Small Scorpion tank 12-15 ton, used for sneaky manoeuvres!'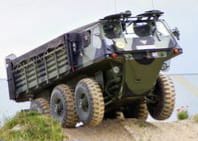 'Stalwart - unique vehicle that swims in water.'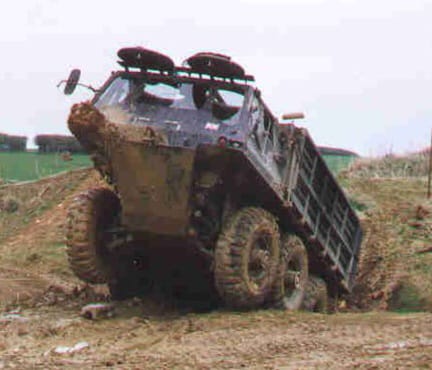 'The Stalwart lorry floats in water. It has propellors at the back, it's so much fun.'
Jim was posted to a training regiment in Catterick and then transferred to The Royal Tank Regiment in the city of Münster, Germany, which he loved.
The prestigious Royal Tank Regiment was originally formed as Machine Gun Corps in May 1916 during the First World War. It remained active in the Army during the interwar period and in 1939 it was renamed the Royal Tank Regiment.
'Münster was a real contrast to where I had left. It was beautiful and brilliant, optimistic, with a better life for civilians, and a far superior standard of living. It was so different to what we left in 1970s UK, which was a dark, dank country, full of unemployment with rubbish everywhere. The jobs had terrible pay and there were so many strikes. Münster was a breath of fresh air.'
The Royal Tank Regiment quickly recognised Jim's intelligence and ability around heavy machinery. He was stationed as a tank soldier, initially learning to operate the machine. Inside the tank, he enjoyed the thrill of the drive.
'I started as a tank soldier, driving an armoured car or fifty-six ton tank, and it was immediately exciting. We were a very close knit team. There were four soldiers inside the tank, three tanks in the troop and thirteen tanks in the squadron.'
After a period of driving, Jim was trained across all four roles.
'Firstly, I was a driver for a year. Then I was a gunner, then I learned to load, so I could swap from driver then back to gunner. With basic radio knowledge I advanced as a radio operator. Now inside the tank I've got 3 trades: I can drive, use the radio and keep the gun loaded, which means I can go anywhere I'm needed. If, for example, my tank gets knocked out, I can go to any other tank or any regiment to operate. When that happens, the first job is to get back to a base and into the pool, ready to go again.'
Jim's extensive skills and experience eventually led him into the high position of tank commander in the Colonel's crew.
'My specialist trade was in signals as a radio operator. I advanced to Corporal, then I became the Colonel's operator, and then the Colonel's tank commander. As tank commander I directed all manoeuvres, operations and roles within the tank and relayed the Colonel's orders.'
Jim's time in the Army saw him stationed across different parts of the world, forming memories he'd keep forever.
'I was very young. I saw the Northern Lights. In Canada, wild coyotes and mustangs trampled through the prairies, right beside us. I worked in freezing cold temperatures. It's easy to forget the minus 22 in the Canadian Prairies, you're frozen, you can't sleep, your food is frozen solid. But it's also easy to remember the fondness and camaraderie. Six months in Cyprus with the United Nations was a bit warmer! Across many different tours of many different countries, the adrenalin rush kept us all on fire.'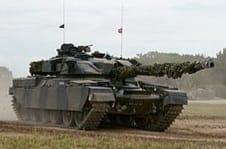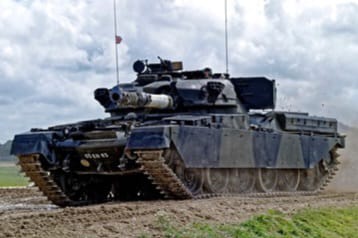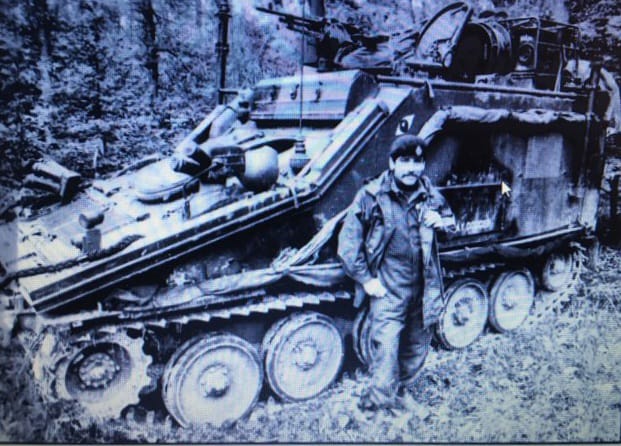 'In Germany on exercise. Under the Chinese eye of the Royal Tank Regiment.'
Reflecting on his education, Jim feels he learned more in the Royal Tank Regiment of the British Army than he could have learned at school.
'The learning was invaluable. I learned about mechanics of machines, how they worked and maintenance routines. We used cutting-edge technology at time, from infra-red to image intensifiers, lasers for range finding, then IFCS Gunnery Systems. As the technology advanced, the soldiers advanced with it. I felt I was really part of something important, and was collecting new knowledge on technical development, coding, and geopolitics every day. The thing I learned most of all was loyalty.'
After thirteen years in the Army, highly decorated tank commander Jim D'Arcy and his wife, who was expecting a baby, came back to Glasgow to settle down into civilian life.
'Leaving the Army was tough. I was a lorry driver for a while, but I got bored easily and felt myself stagnating. I went into groundwork. There I learned more than I realised about applied mathematics and symmetry. The CITB awarded me with a grandfather's ticket and I started working for different plant hire companies on various different excavators and 360s. It was a really good experience. One job I worked on was the Airdrie to Bathgate line reinstating the railway and helping with gantries. I really enjoyed being on those machines.'
During this period Jim studied hard and gained further qualifications.
'I never stopped learning. I studied and got my radio operator's licence, class 1, just to prove to myself I could do it. I liked the physics and electronics. I tried to go to Stow College to do HNC Electronics but I couldn't afford to live on the bursary.'
On 14th March 2011, Jim joined AB2000 as a machine operator. After twelve years working at the company he noticed an ad looking for trainers to work at the new training academy, AB2T. He applied and was successful.
'When the centre was being set up Jim was employed as a trainer/assessor', explains Melanie Webb, Human Resources Manager. 'He helped set things up with Dominic Harris, Leroy Agatha and Damian Anderson. Jim was so enthusiastic about taking on this role, his sole aim was to pass on his knowledge and help others. He has done a great job. I am really pleased he applied for the role and hope that he stays with us for many more years to come.'
'I first met Jim in Whitburn after Covid when we were developing the centre', explains Jim's training mentor, Leroy Agatha. 'He's very meticulous in everything he does is our Jim. He's kind natured, conscientious and gets on with everyone. He has loads of great banter. Everybody knows Jim has incredible knowledge around machines.'
'Dom interviewed me as a mentor', says Jim. As time progressed, it was explained I'd become a trainer. John Murphy and Dom had laid out a full career path for me, a man in his sixties! Leroy trained me how to assess SVQs. I was dumbfounded at how kind and helpful they were. They kept checking I wasn't bored. They gave me more and more to do; increased responsibility. Under Leroy's supervision I learned a whole gambit of new skills.'
These days, Jim loves to do the training and gains immense satisfaction from seeing people progress.
'I love being a trainer. I see people getting opportunities that weren't there a few years ago. The variety of the job is astonishing. Any of these qualifications give a person a CV, instantly. You're not just digging holes, you've got a chance to learn something really interesting and a chance to progress. I wish I had this job ten years ago so that I could have ten more years of doing it!'
'People love being trained by Jim', says AB2T Training Manager, Dominic Harris. 'You can't buy the experience and knowledge he has to offer. He encourages our trainees to keep his number and call him if anything needs explaining, even after they've qualified.'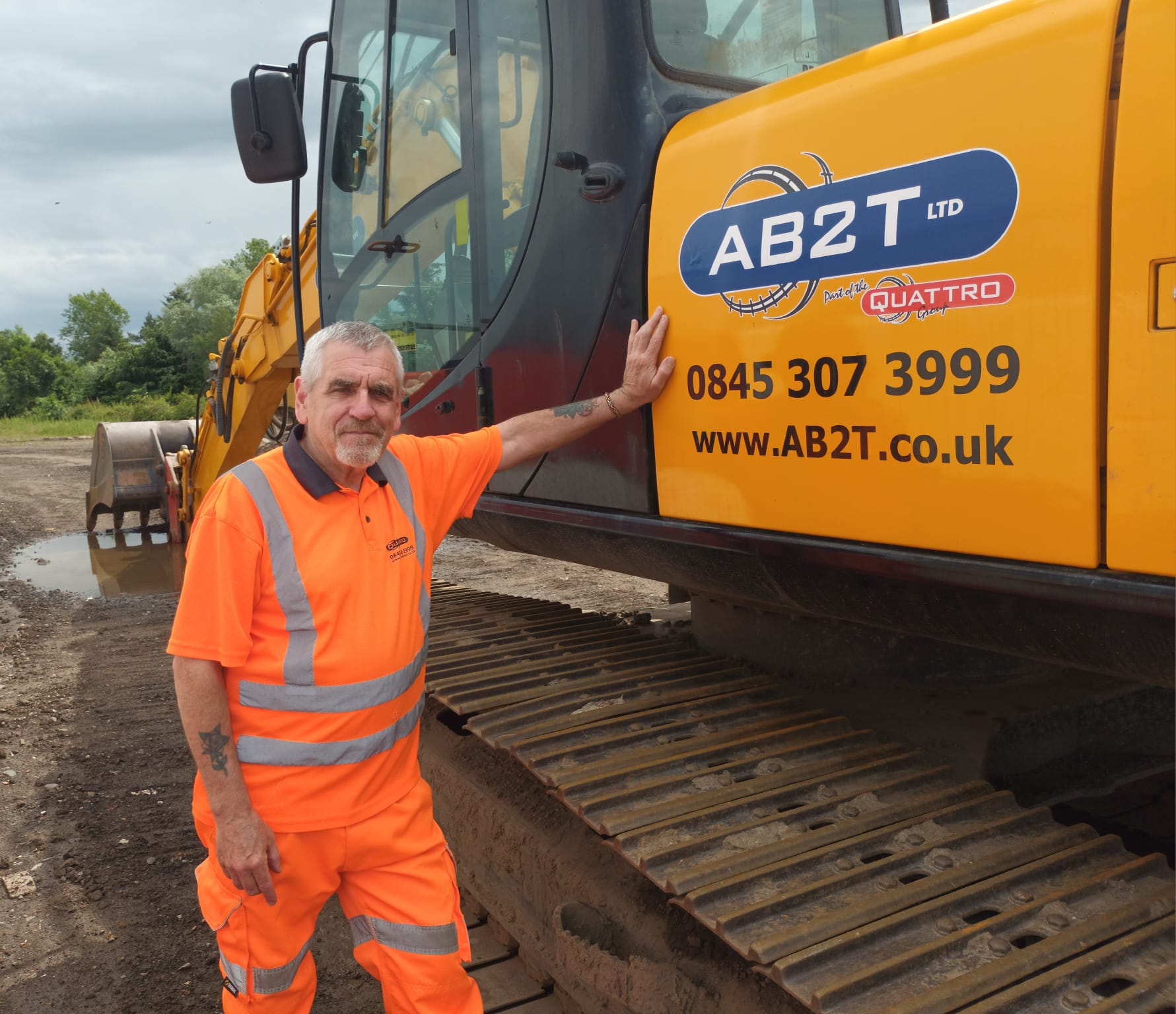 From Tank Commander to AB2T Trainer. Jim's expert skills are being used to train the new recruits in civils.'
'Still making the tea!'
Asked about the future, Jim expressed his wish to see more female operators enter the industry.
'The industry has adapted slowly over the years and attitudes have changed for the better. I really would like to see more women coming through the AB2T doors. For a start, women are better lorry drivers. They have a finer touch in operations. Back in the 50s and 60s it was a macho job for sure, but thankfully those days have gone. Woman can push the envelope in terms of intelligence, adaptability and pragmatism.'
From tank commander to AB2T trainer, Jim said he'd have no hesitation in revisiting his favourite machine.
'If I could jump back into a tank? Absolutely I would, straight away. I love the smell of the diesel oil and the electronics. It takes me right back.'
'Jim's remarkable life has led him to our door, and for that we are extremely grateful', says John Murphy, Managing Director. 'Anyone trained by Jim should feel honoured. We plan to have many more years of working with him. Carry on Commander!'
If you'd like to enquire about retraining, a change of career or an upgrade to your civils or rail qualifications,
It's never too late - Contact us:
Email training@ab2t.co.uk or call 0345 307 3999.
A former Army tank commander could be directing you towards a future like his.