Team ABM Quattro Racing unveil new carbon-laden GP2 bike
Published Date: 11/09/2019
---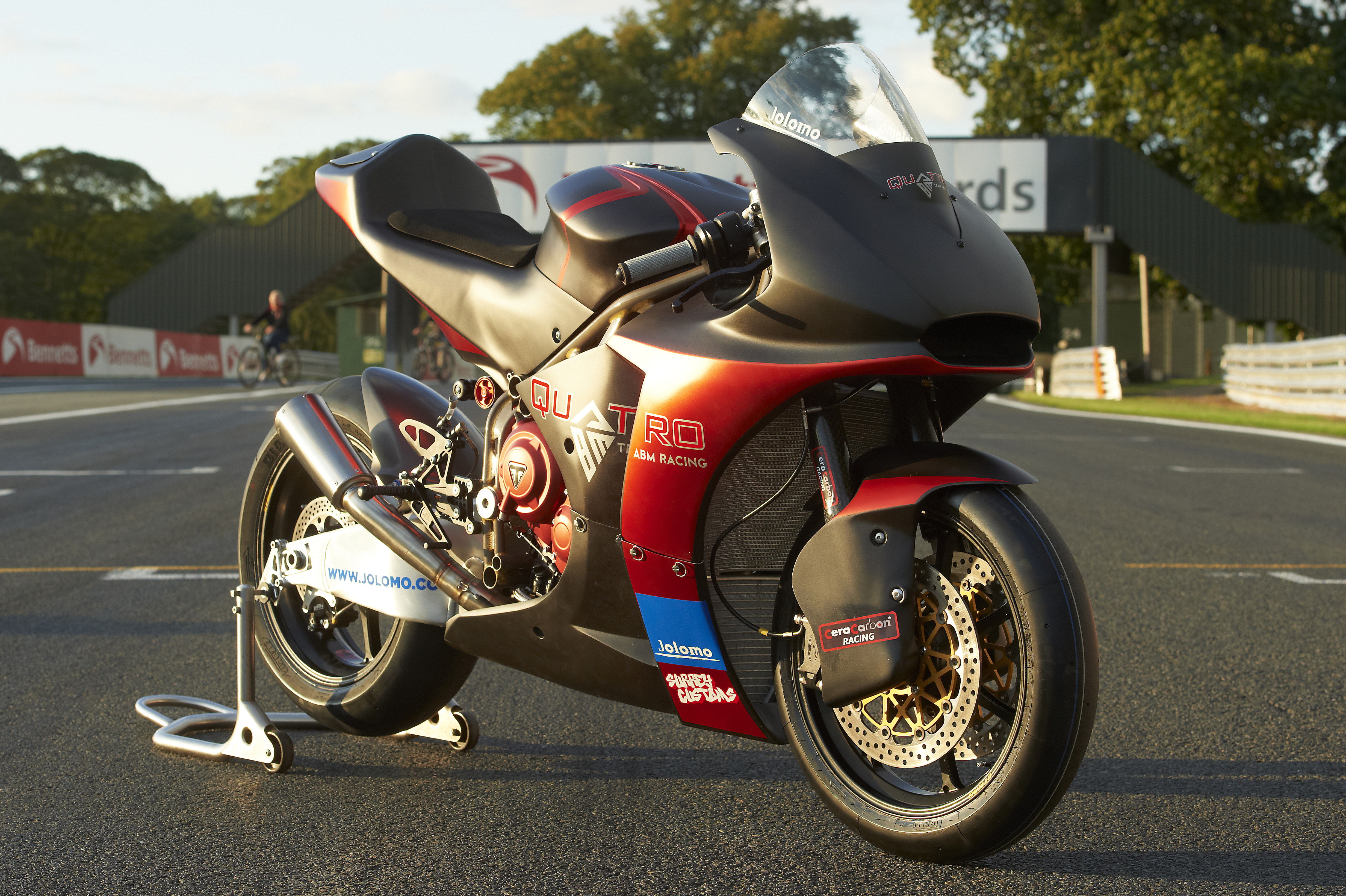 Enjoying a successful season in the British GP2 Championship with Mason Law, where they have scored two victories and eight podiums, ABM are already looking to the future with their all-new Moto2 inspired project. Powered by the new Triumph 765cc three-cylinder engine, ABM's new machine is the first Moto2 style machine outside of the Grand Prix paddock to feature the powerhouse and is packed with a host of cutting-edge technology.
Developed by Mason and the ABM Quattro Racing team in conjunction with their composites partner CeraCarbon, the new race bike sets a number of firsts in the British paddock, including full carbon and ceramic front forks and a carbon and Teflon rear sprocket.
The British GP2 Championship organisers are evolving their regulations to potentially accommodate new machines, this will include additional series organiser specified controls which include fitment of a mandated ECU and air restrictors. For open evaluation, the ABM 765cc will participate in the Free Practice sessions of remaining British GP2 Championship rounds.
As with all GP2 machines, the new model will run a completely stock engine housed inside a specially constructed frame that was designed and built at the company's HQ in Kent. Whilst the bike is still under evaluation, the visually stunning and aerodynamic bodywork is approved and commercially available for riders in the racing paddock.