Somervell Park to be renamed AB2K Stadium
Published Date: 07/06/2022
---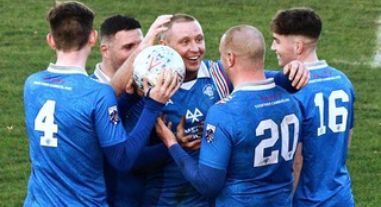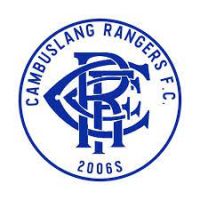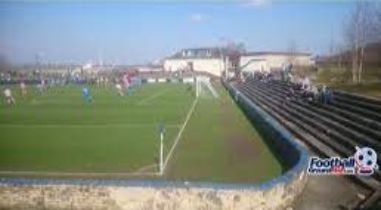 A new deal has been struck between AB2K and Cambuslang Rangers FC that will see the football ground renamed as 'AB2K Stadium'.
This new name marks the end of a struggle for the club which has been eagerly seeking investment from corporate sponsors for a number of years.
Team manager Paul McColl reflects on the difficult time the club has had to endure.
'John Murphy, the MD of AB2K came into Legends, our venue space last year for a corporate function. He and I got talking and I mentioned that we needed to find funds to pay players towards the end of last season. Every year we have to find £60K to keep the club running. That includes players, coaches, fitness experts, bringing in scouts as well as the ground maintenance and upkeep. At the end of the Season we were scratching around to pay our hard-working team and as soon as John heard this he immediately stepped in. Following on from that, he agreed to sponsor the club moving forward for the 2022-23 season. The new AB2K sponsorship has without doubt helped our local team out of a massive hole.'
AB2K's investment injection comes after a recent CRFC promotion to the WOSFL Premier Division. 'This is a pretty good league', adds Manager McColl. 'Our team will be classed as professional, no longer semi-pro or junior. We have to be as good as, and at least match the calibre of the rest.' Many say this promotion is down to McColl's drive, who in his 7-year tenure as Manager, has seen the team win the league twice and progressively promoted four times. He has also overseen a number of players advance through the club including Scott Williamson, 21, who made a move from working at Greggs to enjoy a fruitful period at Somervell Park, passing a 30-goal mark after just half a season. The striker was dubbed by CRFC co-boss Billy Campbell as 'the goal machine' and has now been signed by Queens Park FC in a 3-and-a-half-year deal.
Mark Kirkwood, Plant Service Manager at AB2K says the sponsorship is a perfect solution for the local community: 'CRFC is nearby, and we're a big local business. This is our local team. Local businesses should help the community and that's exactly what we're doing here.'
John Murphy, AB2K MD adds: 'The club is at a crucial point, as it progresses it will need better players who will need better money to keep the team. But a club is more than just a team. To its supporters and to the Cambuslang community it holds crucial social value, and that's why we decided to invest.'
With name changes to happen before the new season and AB2K signage due to be mounted in August, visitors will see new sponsorship boards around the park indicating a refreshed stadium. However, with a stretched committee of three operating a professional club in a new league, McColl adds they still need more help.
'Obviously we are elated to have a Cambuslang firm on board, especially AB2K as they're one of the biggest names about. Its time, after well over a hundred years to change the name, and we're proud to become the AB2K Stadium.' He continues, 'We are still in need of more corporate investment to help see us through the season. A key move forward would be a sponsor for the strip. It quickly becomes an old tale going around holding the cap out, but If any other local companies would like to help, please give us a call.'
Cambuslang Rangers has a pub (Legends Bar) with a new chef, a garden balcony and beer garden. At this community club children attend games for free. The club is currently also investing in a girls team. 'We encourage people to drop by the club and visit Legends', says McColl. Murphy adds with a wink: 'You never know who you might see in there!'
Club History
Cambuslang Rangers Football Club was established in 1899.
In 1904 the club moved to their new home ground, Somervell Park.
In the 1910–11 season, the team achieved their first successes by winning the Glasgow Junior League and Glasgow Junior Cup double.
They went on to win the league in 1911–12, 1914–15 and 1915–16 before the Glasgow Junior League dissolved in 1927. 'The Lang' would also win the Glasgow Junior Cup three more times (in 1920–21, 1926–27 and 1932–33 respectively) during this period.
After 118 years Somervell Park will be renamed AB2K Stadium, as the club moves in a new direction underpinned by key sponsor AB2K.
https://www.cambuslangrangers.co.uk