Celebrating 25 years today!
Published Date: 07/02/2020
---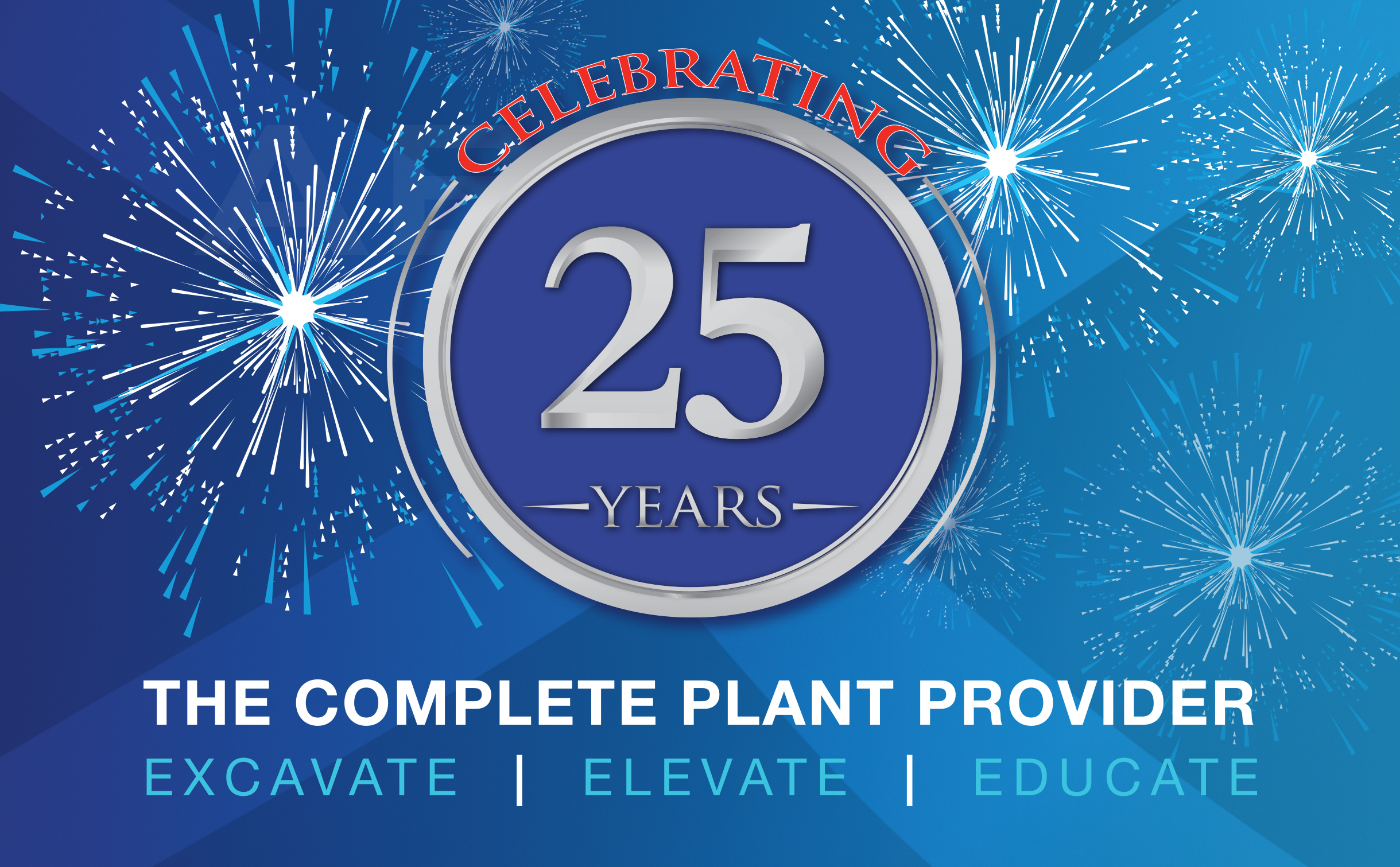 With a quarter of a century of plant hire under our belts, it's a day of celebration here at AB2K!
As one of Scotland's largest names in plant, we're delighted to be celebrating this milestone. It's been a busy 25 years, and we've certainly packed plenty in.
But what have the team been up to? Let's look back over our history:
1995: Incorporated as AB2000
2002: Bolstered the rail division, with the acquisition of the specialised rail plant assets of G Plant Rail Ltd.
2005: Acquired the plant hire division of MB Engineering, a subsidiary of Motherwell Bridge, bringing a varied fleet of all-terrain and city cranes ranging from 35 to 200 tonnes.
2014: Spread into the Northeast of Scotland, with the acquisition of Aberdeen-based Ellon Plant Hire Ltd.
2014: Acquired Phoenix Marine and Phoenix Weights, Scotland's largest hirer of steel calibrated test weights and cradles.
2014: Awarded Scottish Business Insider's fastest growing SME award.
2015: Celebrated being ranked the 2nd most successful SME in Scotland
2018: The company was acquired by the Quattro Group in June, adding to the extensive existing plant portfolio. The Quattro Group's existing Scottish depots continue to offer additional support to the busy AB2K team.
2018: The organisation celebrated becoming Scotland's largest privately-owned hirer of operated plant and equipment, with a turnover of approximately £30 million.
2019: Rebranded as AB2K, a new name to start a new decade!
AB2K is now part of the wider Quattro Group family, with the three original depots in Cambuslang, Aberdeen and Inverness now supported by Quattro Plant's twelve nationwide depots, and five QOTA training centres.
With wider support, the AB2K team are busily building the organisation's name as one of the Scotland's biggest suppliers of rail, civils and environmental plant hire.
The group are moving forwards into AB2K's next quarter of a century with an exciting future planned. To celebrate 25 years in the business, we've got a busy year in the pipeline. We've planned an exciting campaign – 25@25 – where we are pledging to carry out 25 tasks to complete by February 7th 2021, our 26th birthday. Each element is designed to improve the way the organisation does business in some way, bringing a benefit to our staff, customers or wider industries.
The '25@25' plan focuses on sustainability, investing in people, safety, community and innovation, with five tasks in each category. You can check out our to-do list here.
The initiatives explore different elements of the business. Sustainability projects include the
investment in a new range of environmentally friendly vans, whilst investing in people sees an
expansion upon the mental health support services currently offered within the organisation and the launch of our female leadership campaign.
Watch this space, it's going to be a busy birthday year here at AB2K!