AB2K Madmess Scoops RSA Marketing Prize
Published Date: 28/11/2022
---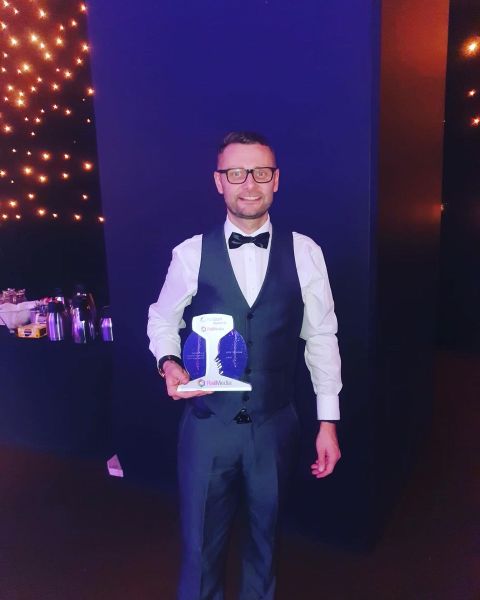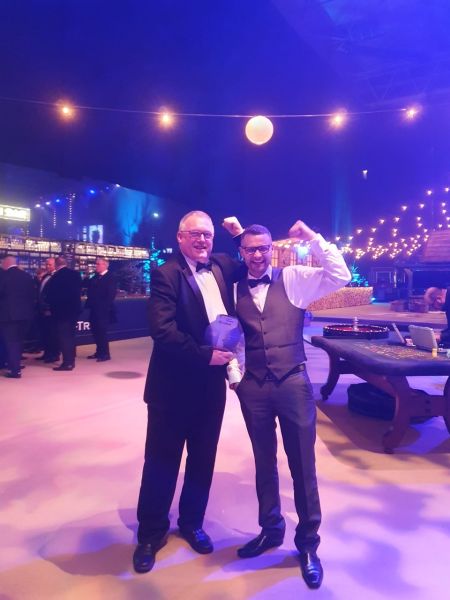 It was a weekend of celebration for AB2K at this year's Rail Staff Awards as communications campaign Madmess scooped the overall prize for marketing.
The most prestigious of award ceremonies, the Rail Staff Awards is in its 15th year and shows no signs of slowing down as nominations received a record-breaking 143,000 votes, over 40,000 more than the last time it took place in 2019.
Comedian/host Ed Byrne entertained and welcomed winners to the stage to collect awards for excellence across various disciplines in the rail industry including apprentice of the year, customer service, engineering, safety, depot staff, project management, lifetime achievement and more.
The marketing and communications category was shortlisted to 14 finalists with one winner and two highly commended. AB2K staff were delighted to hear the announcement that they had won.
'It was fantastic to hear the AB2K name being called for the Madmess', says Mark Kirkwood, AB2K Plant Service Manager. 'The Campaign brought so much happiness to staff during a dark time. The team is absolutely over the moon with the win, and will display the award proudly in the office.'
The Madmess, an AB2K welfare vehicle designed as a tribute to the band Madness, was already bringing smiles to rail staff before the marketing department brought the design and functionality to the attention of Bedders from Madness. After the team highlighted the full story to the press, the RRV became a rolling phenomenon, and ended up making trade press and national news headlines.
'I had no idea when we designed and refurbished this van that it would become so famous', says John Murphy, AB2K Managing Director. 'The marketing team went above and beyond to tell the world about it. It's great to see the hard work of the team receiving deserved plaudit and industry recognition.'
AB2K would like to extend thanks to the Rail Staff Awards and everyone who voted to put the nomination forward for judges consideration. The marketing department would like to extend thanks to Bedders, Suggs, Lee, Mike, Woody and Chris and the Madness management for championing the idea.
'We are compelled to continue our irreverent style of marketing within the Quattro Group', John Murphy sums up. 'Marketing is about taking risks, and that's something we are fearless to. The Madmess Campaign Rail Staff Award has taken AB2K one step beyond!''
AB2K MADMESS RRV IS THE ONLY PLANT HIRE VEHICLE TO EVER MAKE NATIONAL PRESS