Crushing & Earthworks Plant Hire
Delivering crushing and earthworks hire with bite
The AB2K crushing and screening equipment has the bite to handle the harshest of requirements, with an ability to work with a variety of different materials from hard stone to recycled materials.
The fully SEPA licensed mobile crushing fleet is perfectly placed to deliver a fully operated on-site service, with ancillary plant available to service any additional site needs. Our skilled earthworks team are able to work alongside swiftly within your site, clearing both hazardous and non-hazardous material.
Able to supply a contract crush or price-per-ton option (with all relevant additional plant), AB2K provides a perfect solution for a huge variety of projects, from small industrial developments to large scale infrastructure sites.
Crushing & Earthworks Case Studies
Ready mix concrete supplier Cemex required assistance with the stripping and crushing of overburden within the Duntilland quarry.
AB2K was approached to provide an operated plant solution to deliver site clearance, and the construction of the new concrete pad for the base of the…
The AB2K team were delighted to be able to supply earthworks machines and operators to deliver the new approach roads and motorway extensions, and…
Crushing & Earthworks Fleet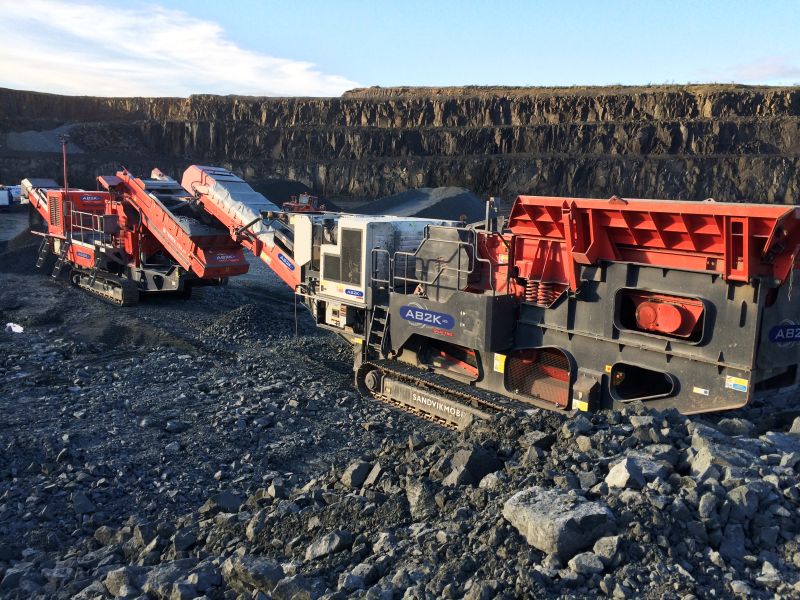 Regularly updated, the AB2K crusher and earthworks fleet provides adaptable solutions for all crusher and earthworks hire needs.
Please view our full selection of the crusher and earthworks or contact the crusher and rearthworks team for further information.